Introducing Ourselves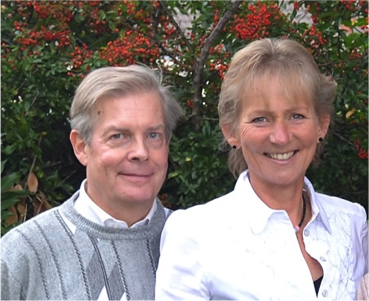 We are Steef and Tineke van 't Slot, married since 1982. We have 4 children, all with partner and 4 grandchildren. In our married life we have been involved in many different missionary activities; Steef already since 1973. In these years we could work from Holland into Eastern Europe. Then we lived and worked as missionaries in South Africa for 8 years. Although we are back in The Netherlands since 2006, we still make a number of missionary trips annually, usually to different African countries.
We see our missions as twofold. Steef occupies himself with teaching the Church missions consciousness and with training future missionaries.
Tineke works at the practical training of children's workers for Sunday schools and Christian children's clubs.
After our return to The Netherlands we established the foundation Recruiting for Missions (R4M in short). With that our work has become more visible for our friends and obtained a legal status.
In Holland R4M is a so-called ANBI organization, meaning that in Holland gifts to the foundation are tax-deductible. 
After having worked for several years with Open Doors and W.E.C. Steef was ordained as pastor of the Full Gospel Church of God in South Africa, shortly after he graduated for his PhD in Theology of Missions. Since 2008 we have been associated with Bethany Fellowship International in the U.S. This led to teaching trips into Asia and Latin America.
R4M has been registered under law of the Chamber of Commerce, nr. 09219572. Since the end of 2012 R4M has been a member of the Evangelical Missions Alliance (EZA).